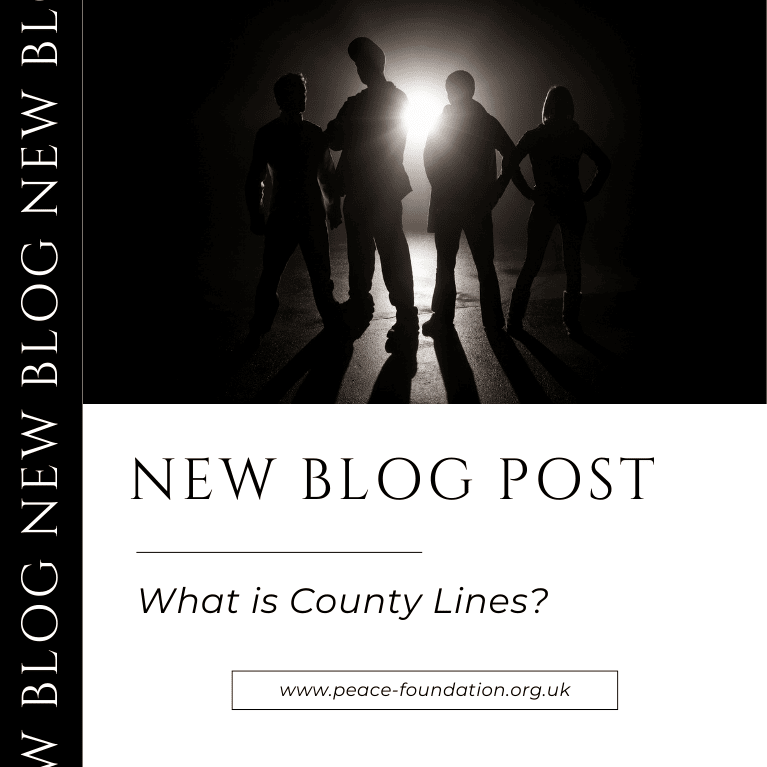 County Lines – How is it exploiting children and vulnerable adults?
County lines is not new. You may have heard about it in the news or on TV and in storylines on hit TV shows, but this is a real UK issue and it's affecting our children and vulnerable adults.
What is County Lines?
County lines refer to criminals befriending children or vulnerable adults, either on or offline. Criminals manipulate or groom them into drug dealing, and transport them from one area to another, often across police and local authority boundaries. The "lines" refer to mobile phones that are used to control the person delivering the drugs, often to towns outside of the county where they live.
Phrases that young people may use to refer to county lines:
"Running a line!"
"Going OT/Out there"
"Going country"
"Going cunch"
These all refer to going out of town to deliver drugs or money.
Children 14-17 are the most likely targets, but reports show there are criminal groups grooming seven-year-olds into county lines.
County Lines, where are they?
Most police forces across the country have reported county lines activity in their area and violence is getting worse. County lines are reaching the smaller towns within the UK.
Children from any community can be groomed into servicing county lines. Poor households or children who regularly skip school or have problems at home may be more at risk.
The exploitation of young and vulnerable people.
Dealers will frequently target children and adults with mental health or addiction problems to be drug runners or move cash so they can stay under the radar. In some cases, the dealers will take over a local property (called "cuckooing"), belonging to a vulnerable person, and use it to operate their criminal activity.
People exploited in this way will be exposed to physical, mental, and sexual abuse, and in some instances will be trafficked to areas a long way from home as part of the drug dealing business.
Children don't realise they have been groomed to be involved in criminal activity, and they don't see themselves as victims, which is why they don't speak out for fear of something happening to their wider family.
What are the signs to look for?
Increase in visitors to the house.
New faces in the area.
Change in their mood, aggressive/emotional/secretive/withdrawn.
Unexplained affordable new things, cars, clothes jewellery.
Young people go missing for periods of time.
Young people have been seen in taxis or different cars with unknown adults.
Truancy, exclusion, and disengagement from school.
Increase in anti-social behaviour.
Unexplained Injuries.
Prevention and intervention
Schools and Education
At the Tim Parry Johnathan Ball Foundation, we work with schools, colleges, and universities to help raise awareness of county lines. This is done through school assemblies, class discussions, small group work, or on a 1-2-1 basis with specific students.
Non-Formal Education
The Foundation focuses on non-formal 'prevention' education, equipping individuals with critical thinking skills, emotional awareness, and conflict management skills. By addressing the frustrations of social isolation, this approach promotes empathy, respect for others, and healthy communication, challenging the distorted beliefs and negative attitudes propagated within communities.
Community Cohesion
The Foundation fosters understanding, connection, and social bonds, challenging the isolation and alienation experienced; promoting inclusivity, and creating alternative support networks.
Promoting Positive Development
In our work, we explore and expose the underlying factors contributing to social exclusion, such as inequality, limited education, and employment opportunities. We advocate for conditions that foster inclusivity and equal opportunities for all, in our schools, youth groups, workplaces, and communities.
By addressing root causes, promoting empathy, and fostering positive development, the Foundation actively builds a more inclusive and peaceful society. Recognising the serious violence in criminal activity and collaborating with stakeholders, we play a vital role in preventing, resolving, and responding to incidents of violence. We expose the threat, ensure safety, and foster a society that values the rights and dignity of every individual.
To learn more about Tim Parry Johnathan Ball Foundation and how you can get involved, please visit our website at www.peace-foundation.org.uk or contact us at info@timjonfoundation.org.uk or call 01925 581231.